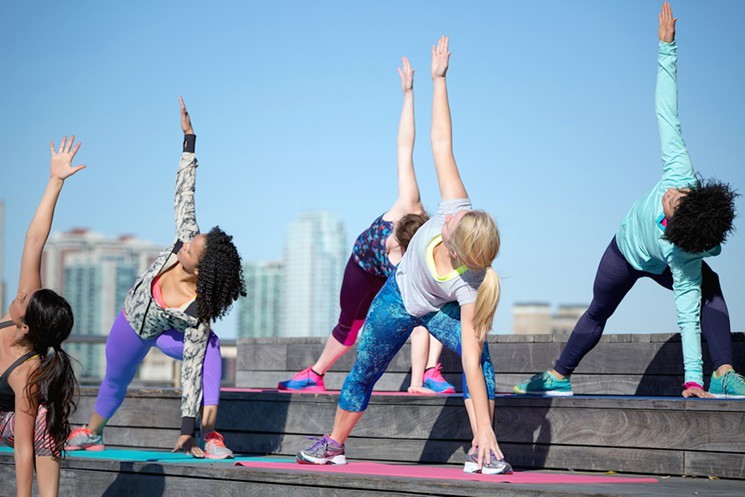 So this email is a little different, but I think today was a good day to share, because technically New Year Resolutions start today....
So I wanted to share some thoughts...and the "10 Best Gyms"
10. Equinox. Membership prices vary, but most include an initiation fee of $300 and $156 and up per month for full club access...just to use the gym
9. Metropolis Fitness.
8. Pilathon: Prices vary: Equipment-driven sessions start at $40, and mat classes start at $25. Ten- or 20-class packages are available, but a full-access membership, priced at $289, offers the most value. All classes must be reserved in advance, and there is a 12-hour cancellation policy.
6. Legacy Fit Wynwood. A monthly group class training membership costs $199
5. CrossFit Miami Beach. Prices start at $30 per class, with monthly memberships ranging from $150 to $185.
4. Flywheel North Miami.Get 20 rides or barre sessions for $480, making each class cost about $24, or combine wheel and barre classes to get the best and quickest results; an unlimited monthly membership costs $300
3. Barry's Bootcamp Midtown The hourlong workout includes 25 to 30 minutes of cardiovascular treadmill routines and 25 to 30 minutes of strength training with free weights, resistance bands, and medicine balls. Prices start at $30 per class; packages range from $145 for five classes to $1,200 for 50.
2. Redbike. Depending upon your availability, opt for five- or ten-class package or a monthly membership for $200
1. ClassPass App. With the app, users pay between $40 to $115 a month to attend up to 270 studios across Miami-Dade. There's a catch: A user can go to the same studio only three times.

So, I share this because I wanted to share a few things...
#1 People comparing our Bootcamp to a membership at Planet Fitness or YouFit ($10 per month)....Compare one Group Training Program to another...not to gym rental...
#2 The #1 Gym in Miami is an APP...and I get it..how cool..you can yoga 1 day, spin another and even got to the $1,200 Barry's Bootcamp and workout like Kim and Kanye
But you can only do it 2 or 3 times per month...Now before you say something..it's still working out...yes...it is...But if you want to learn how to dance Salsa..do you go take cha cha lessons, and tango lessons and foxtrot lesson and maybe 2 or 3 times per month salsa lesson? If you want to learn how to swim or become a dominant soccer player..do you play more golf?
You see..I agree..it's cool and all the variety is great, but if yo want results at anything, you are going to have to do that thing over and over and over...rep after rep
I won't even get into all of the other reasons you should join our Bootcamp, but I will say...I want to educate everyone, not just sell our services...you see...the more I inform you, the more you know, and understand, the more you learn...the more you will see why It's Not Just Bootcamp ...and how we make a lifetime commitment to our ABF..not just a month...my goal right now is not for us to be the 1st program you join...my goal is for us to be the last.